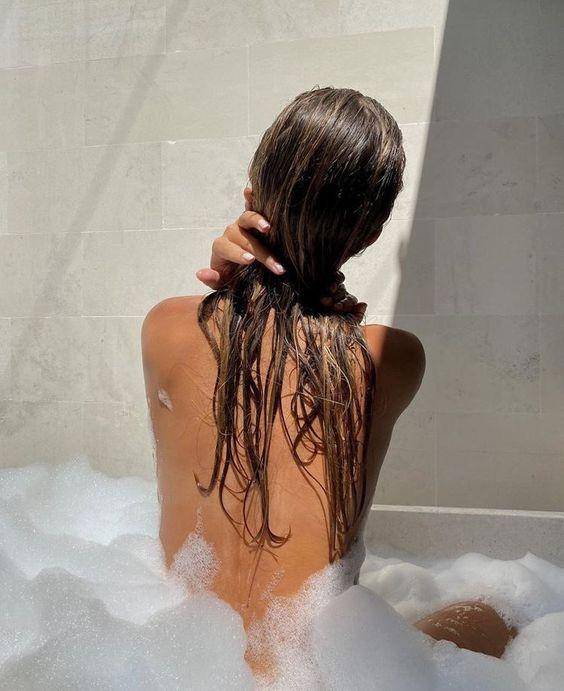 + Brush hair to remove any tangles and to prevent matting B E F O R E showering.
+ Use a sulfate free shampoo + conditioner to prolong your hair color and extensions. We suggest Oribe and R+Co. Be sure not to use any bonding products like Olaplex as it can make the hair dry and tangly
+ Gently shampoo all of your natural hair, and in between your rows as well.
+ Do not scrub vigorously. We suggest a double shampoo to fully clean the hair.
+ Rinse well. Do not leave any product behind.
+ Apply conditioner (again, we highly recommend Oribe and R+Co). For even distribution and to seal down the cuticle, use a Wet Brush and carefully brush the conditioner through your hair and extensions.
+ Rinse well. Do not leave any product behind.
+ We recommend a weekly moisturizing mask to nourish your hair.
+ Once out of the shower be sure to brush through the hair before drying to prevent any matting
+ Using a Wet Brush, start from the ends of your hair and work your way up.
+ Once you reach the top of the weft, stop brushing.
+ We suggest clipping everything up except your natural hair underneath your bottom row, and start your brushing with that.
Next, drop down your bottom row and brush that out.
Next, drop out your natural hair in between the two rows, and brush that out.
Next, drop out your top row and brush that out.
Finally, drop out your natural that is on top to complete the brushing process.
+ Apply a heat protectant like Iles Formula #3 Finishing Serum.
+ Rough dry your hair 80% of the way (No tugging at the extensions with a round brush or comb. Use only your hands and fingers.)
+ For a faster blow dry, section out each row and rough dry them separately.
+ You can use a round brush and a small amount of tension to smooth your hair and the extensions, the last 20% of your blowdry.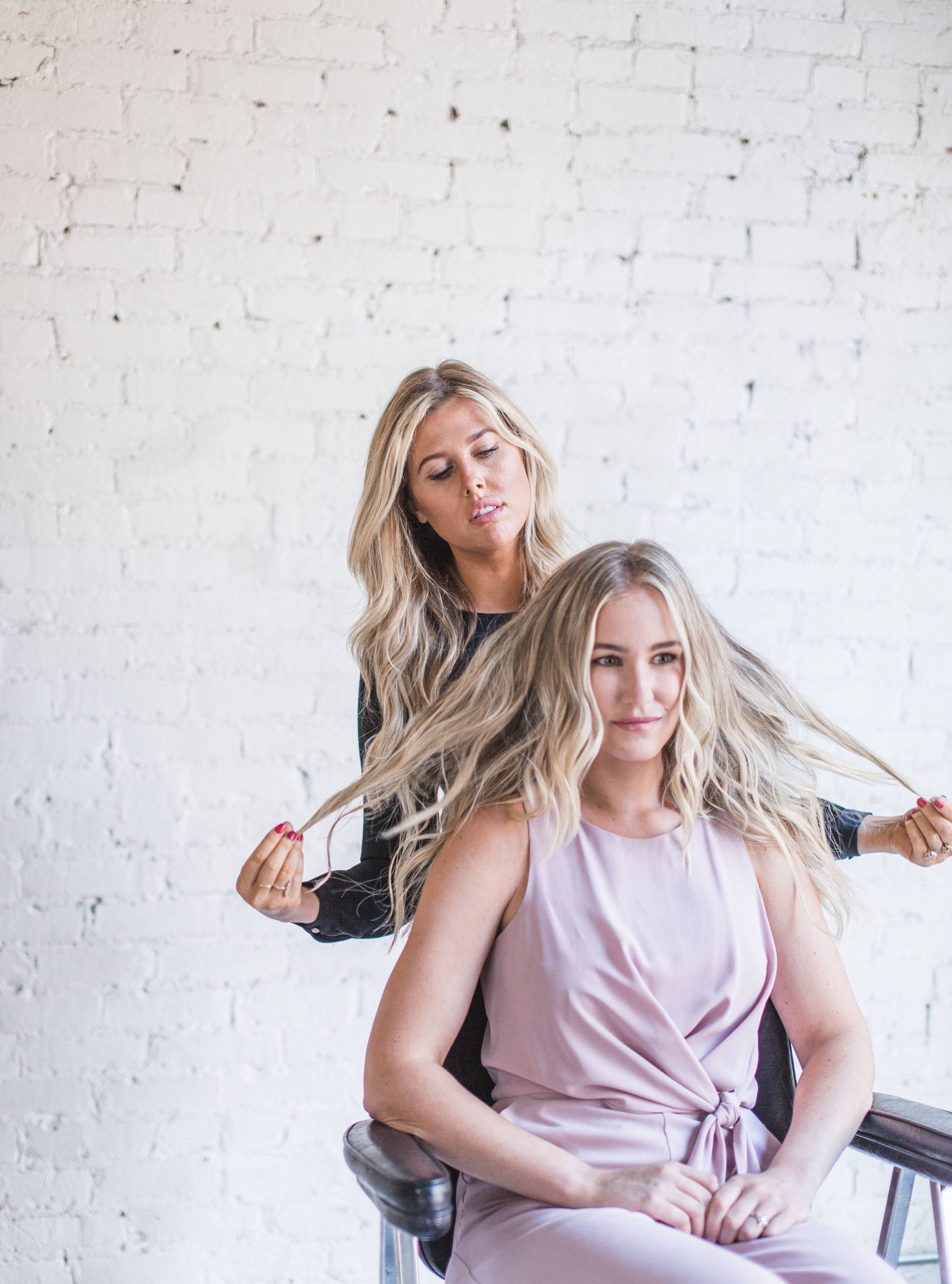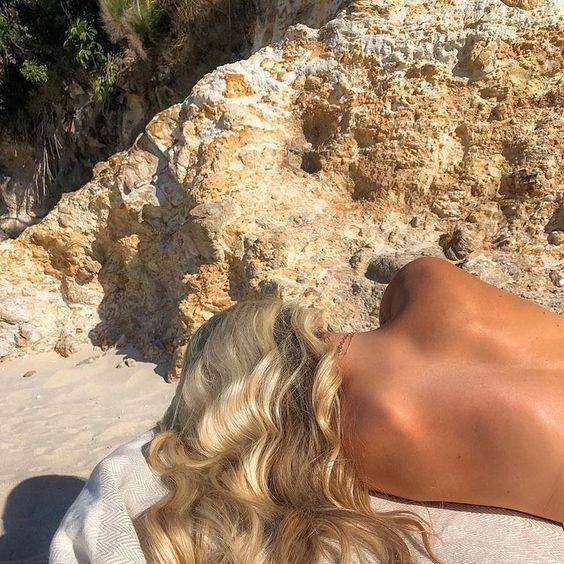 + We suggest sleeping with a low ponytail or braid with a soft silk scrunchie..
+ Brush thoroughly section by section and make sure you're going to bed with D R Y hair.
+ A silk pillowcase is highly recommended to keep the longevity of your hair.
+ Sunscreens and self tanners have been known to discolor extensions, especially blondes. Some of the ingredients listed below can discolor the extension hair.
+ Avebenzone (Butyl Methoxydibenzoylmethane) which is an oil-soluble ingredient used in sunscreen products to absorb the full spectrum of UVA rays.
+ Octocrylene, which is added as a stabiliser as the Avebenzone degrades in light. Together they are found in differing quantities in sun protections.
When the sunscreen is absorbed into the hair and exposed to the UV light, it causes the cells to break down in a process known as Reactive Oxygen Species (ROS). The cells break down and seek out electron particles to form a new cell structure. When the hair is rinsed in water, from showers and pools, then the electron particles in the minerals in the water such as Iron, Copper, Magnesium, Calcium and Silica, attach to the hair cells creating a reaction. We suggest using a sunscreen that is free from the ingredients listed above.
+ Saltwater as well as any chlorinated pool water can also wear down the hair quicker and create dry, tangly hair.
+ We highly recommend wearing the hair up and avoid chlorine and saltwater.
+ Dampening the hair and applying a conditioner or moisture cream to the hair will also help block out any chlorine or salt water from penetrating the hair.